Build forms that work for your business....
There is no simpler way to gather client data from your website than by offering your visitors a signup form.
Forms allow your customers to access you 24/7 from anywhere and receive an instant response.
Forms can be created, customised, and updated to always match your current design and immediate needs.
Whether your form redirects the user or sends a follow up email, you control what happens after they sign up.
Review and manage all of your forms from one convenient location. One quick glance and you can see everything that is happening.
Distribute your forms to reach your targeted audience on more than just email and social media

Why make something as simple as form building a difficult task? We make sure that something which should be easy, is easy.
Form Builder
Create Forms that Perform
Customise your designs with one of the easiest drag and drop editors on the market. The form builder allows you to build powerful effective forms that outperform the competition and help you gain important data from your prospects.
Gain new subscribers for your SMS or regular email messages by creating simple yet effective signup forms. Attract new subscribers by placing customised signup forms on your website or social media pages like Facebook which can be create in our simple form builder editor. You can access data collected by your forms at any time, as this data is automatically collected, organised, and stored in the Contact Manager each time an individual signs up.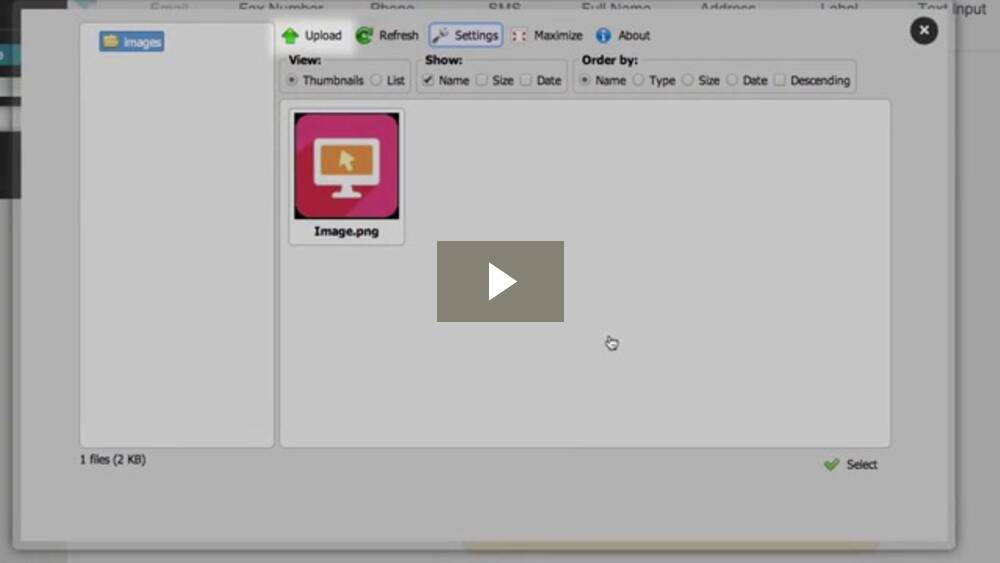 Customised or Pre-designed?
Create fully customisable web forms using different borders, images, and types of questions, among other options. You can even bring in your own HTML code to ensure your new form is consistent with the branding of your business.
Why start from scratch when you can create a professional, eye-catching form. Choose from a variety of signup form templates which can be customised and edited to meet your specific needs.
Collect an Array of Data and Utilise Multiple Ways to Post
There are many types of data you can collect and a variety of purposes to collect the same data. Our form builder solution takes this into account by offering various field types you can easily drag into the form template.
Distribute your signup forms in as many different ways as possible so people have an opportunity to sign up no matter where they find you. The efficient form tool provides you with a variety of ways to post your signup forms.