Why you need Buzz Email Marketing...
Email continues to be one of the most cost-effective marketing tools
Email allows you to schedule your commuincations and includes Autoresponder on all packages
Email enables you to establish an ongoing relationship with your clients
Email can be integrated with social media to extend the reach of your campaign
Email allows you to personalize messages using collected client data
Send mobile friendly HTML or plain text messages
Email marketing eliminates the cost of postage required by traditional marketing
Email Marketing
An email marketing tool to ensure your message reaches your customer's inbox and beyond.
Presenting Buzz Email – Our customizable email tool allows you to communicate with your clients through engaging emails. Keep returning and potential customers updated on events, specials, new products, and popular services.
Email marketing was once simply a method to send information to your customer base. Now it has become an interactive communication medium that is an essential component of your marketing strategy. Features such as a state of the art drag and drop html editor and a full complement of social media integration tools means our Email Marketing tool gives you everything you need to create a buzz without the hassle. Combined with our Marketing Automation tool the sky is no longer the limit!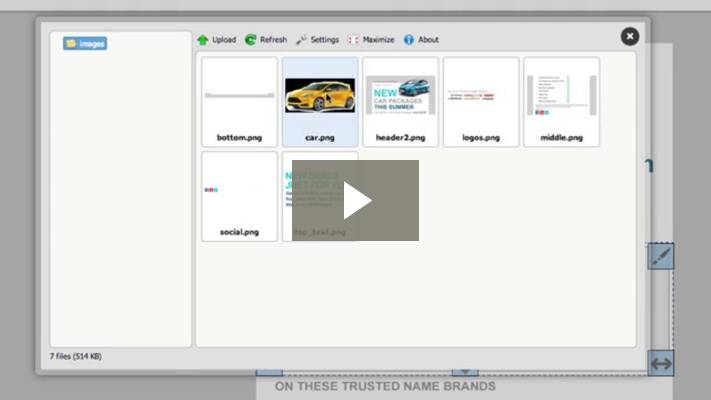 Take Advantage of Custom Templates and editing made simple
Save time with our beautiful and user friendly templates which are ready to send. Just add specific details unique to your content, favored images, keywords and any other instructions and you are ready to go.
Enjoy the stress-free usability of our editing software that responds exactly as you want it to. Content can be placed where you want with a simple click and drag of the mouse. Our simple editor works and feels like any user friendly editor should so you can focus on your email marketing content and not worry about the technical aspects of production.
A/B Split Testing and Sharing on Social Media
Try new variables such as a different call to action or new subject to learn how your campaign can receive more clicks and opens. The A/B split testing tool lets you experiment and find the best routes for future campaigns.
People like to share good content and offers with ease so if you have always wanted your content to go viral, the simple addition of some sharing buttons on your newsletter can go a long way towards making it happen. Your prospects can then send to Facebook, Twitter, Linked in and Google + instantly.