Your reputation comes first...
Simply enter your IP address, and we will do the rest
Your online sending reputation is securely monitored and protected
We ensure the technology is ready by continually adding new blacklists
Our deliverability team is always optimizing to give you the best results
With no contracts to sign, you simply pay the subscription fee month-to-month
Receive the support you need, directly from the tool within the platform or from us
Protecting your reputation is imperative and worth the nominal subscription fee
Blacklist Monitor
Monitor your IP and be aware of compliance, ensuring your messages arrive safely with your customers and clients
Ensure your messages are delivered safely to your clients and customers with our blacklist monitoring tool. With Blacklist Monitor, you can always be aware of compliance issues involving your IP.
Blacklist Monitor is an automated tool that ensures your IP address does not end up on the 40+ blacklists we monitor. Using the Blacklist Monitor tool ensures you maintain a positive online reputation and your messages are always delivered. If your IP does end up on a blacklist, the software will provide helpful information on how to remove your IP address from that specific blacklist.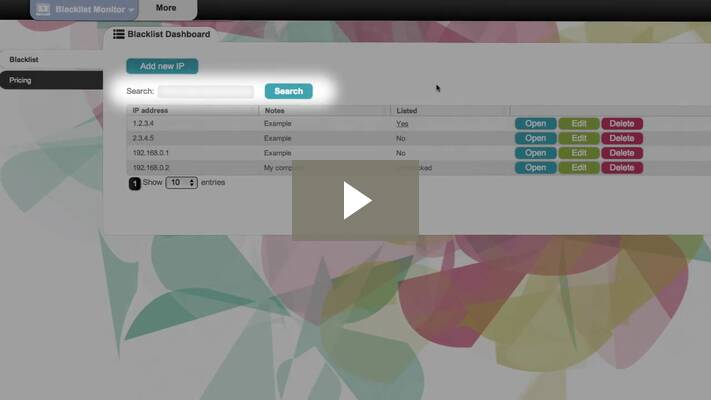 Helpful Customisable Removal Instructions
Buzz Portal's Blacklist Monitor does not remove your IP address from a blacklist automatically; however, we do provide detailed instructions to help ensure you are able to remove your IP safely and promptly.
The default setting schedules your IP address to be checked against blacklists once every 24 hours. Adjust this check interval to monitor your IP addresses multiple times daily, and manually check your IP address whenever you wish.
Monitor Multiple IP Addresses
Simultaneously monitor as many IP addresses as necessary so you can keep a watchful eye over your IP addresses ensuring your online reputation remains untarnished. It only requires a few simple steps to start monitoring your IP addresses today.
You will also receive detailed instructions on how to get de-listed from any and all of the blacklists that we monitor. We continually update our lists so you are always protected from the newest lists.