Buzz 360 will benefit your organisation and increase your Customer Flow Communication
Our platform includes over 15 tools and is available in 11 different languages in over 200 countries and territories worldwide
It's time for you to create a BUZZ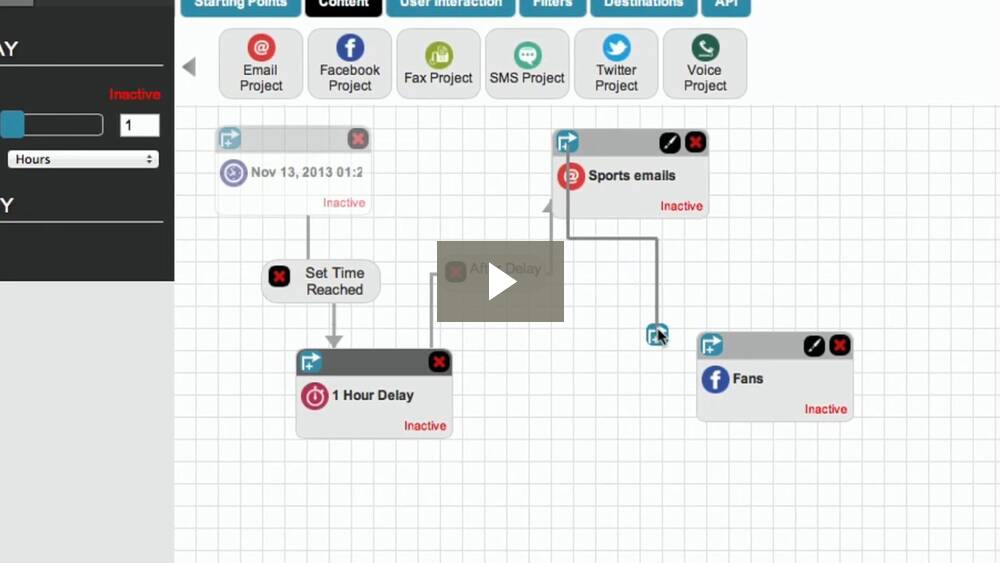 Engage with your fanbase and build long term relationships
Producing and sending static communications is a tradition for all sporting clubs but these days there is so much more you can do to help your fans feel closer to the action.
Modern-day sports marketing practices are geared towards the customer experience and managing the relationship between the fan and the club. The days of it being purely about filling seats on one particular day are over; it is about building a long term relationship with your fans. Fans want to feel like they are part of the club and are treated as such.
With modern technology, as harnessed by our automated sports marketing solution, you can get your message in front of your fanbase and onto their device using their preferred mode of communication, be it; email, SMS, facebook, twitter, fax or voice broadcasting, BuzzPortal has you covered. This means your message will reach your fans in the manner they prefer and your voice will be loud and clear.
By producing personalised and location based content your fans will feel you are talking to them and this will build your relationship off the field to help drive sales while you concentrate on what is most important… Winning on the field.
Buzz 360 software has been designed from the ground up to combine marketing automation with inbound and outbound communication channels all from one platform. An information management tool with premium features on all 360 price plans to support, integrate and enhance your clubs customer flow communications through Email, SMS, Facebook, Twitter, Fax and Voice Broadcasting.
Promote you club to sell more tickets
Has a player come back from injury? Are the club unveiling a new signing today? Fans want to be kept abreast of the latest news and the best source of news and information is you. With automated sports marketing you can inform and remind fans of exciting news events and talk about the topics that matter to them which will help you to increase your fan engagement and increase brand loyalty ultimately leading to more consistent ticket sales.
Increase club shop sales
A happy fan is a brand ambassador for your club and will inevitably lead to an increase in your club shop sales. By using targeted communications such as SMS coupons with a voucher code sent out on matchday you can reach your fans at the right time and help them enjoy the sporting experience more with something like a bargain offering of merchandise from the club shop. Offering a discount on the matchday program or discounts from the food and beverage stands will be well received and remembered by loyal fans.
Attract new fans for matchday
Increasing your fanbase is a must to gain more popularity and ultimately increase revenue for the club. Start lead nurturing and scoring new fans from a signup form on your website and on social media. By using our fully customisable landing page you can target your impact message while promoting new offers exclusive to new fans. Add to this our industry leading real-time robust reporting mechanism and link analysis and you can manage your entire project with confidence as you can review what is working and what needs changing in your next campaign.
Target and Incentivize your fans Experience
How do you target specific fans? With our platform you can segment your contact list based on any factor you wish in order to ensure a targeted campaign is in operation. Fans want to feel special and sending customised exclusive offers and news to fans based on their interests is a fantastic approach to undertake in order to engage with your fanbase on a more personal level. With our platform you can also automate messages to facebook and twitter to extend your reach
BuzzPortal 360 Automation is waiting for you! Get Your Free Trial Today!
| | |
| --- | --- |
| | |
| Automate your entire campaign from start to finish with Buzz 360 | Design tweaking or coding is not required thanks to our gorgeous templates and simple editor |
| Extend your reach with targeted communications on Email, SMS, Voice, Fax and Social Media all from one portal | Achieve the impossible with our technology and passionate team of experts |
| Enjoy a global reach with our software, available in more than 11 languages. | Make decisions in real-time with our reporting and advanced scheduling tools. |
| Buzz 360 includes over 16 powerful tools all in one subscription | Use precisely what you need by taking advantage of our flexible pricing. |