Buzz 360 will benefit your organisation and increase your Customer Flow Communication
Our platform includes over 15 tools and is available in 11 different languages in over 200 countries and territories worldwide
It's time for you to create a BUZZ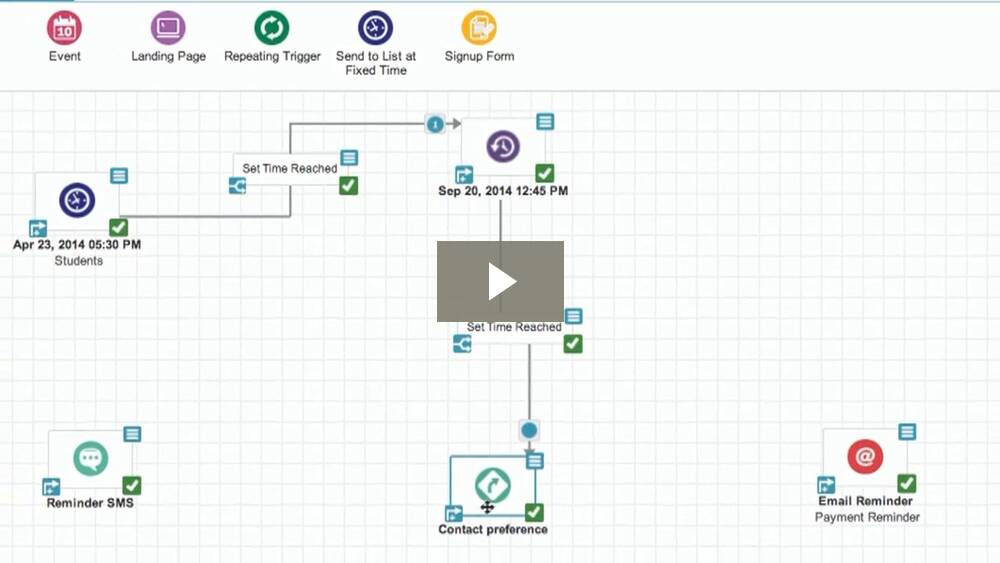 Have a Communications Plan that works
From a terrorist created bomb threat to a severe flood or storm, emergencies are rarely known about before they occur but all require action and a high-level communications plan. It is vital that the proper authority inform the community promptly and efficiently to limit the number of people directly affected by the incident. By sending messages over multi-channel modes such as email, sms, voice, fax, twitter and facebook you allow you communication to reach your community faster than ever whilst being able to manage the data on who has viewed your communication.
When an emergency situation affects multiple communalities our solution lets you contact different communities with different messages so for example if there is a flood along a river that does not directly affect a town but is close by, you can send a seperate message giving a less severe warning in comparison to the message you send to those living right near the river side. This can be done by segmenting you list data into new lists categorised by the distance people live form the epicentre or any other form of data you wish to use.
You can send instructions within your messages on what is advised for the public to do and also use our tools such as the online survey tool to gain information so you can harness this data to make an action plan of who may need further assistance.
Saving time can save lives
Every emergency worker and local authority employee working around the clock would take days to physically attend every household to inform them of a situation. It's simply not practical to consider this approach and our technology has the solution. With BuzzPortal you can send your communications in a moment to your entire community. By prearranging the possible scenarios on our system you can have everything prepared and ready and should an unfortunate scenario arise you can schedule an immediate send to reach your community in seconds.
Immediately Reach millions of people
Modern communities require modern methods to communicate with, that's why our emergency communications solution includes email, SMS, voice, fax, twitter and facebook marketing all from one dashboard. By using Marketing Automation solutions you can ensure that any unread communications will trigger a 2nd, 3rd or 4th communication and more action can be taken such as moving those people into a separate list for further investigation by the emergency services.
Keep the local population informed
When scenarios arise such as a hostage stand-off or a bomb threat the local community will need to be informed so they know where to avoid and where they can still travel safely. In many instances people's lives will continue and they may need to get somewhere in that period of time. By keeping your community updated and informed they can make decisions to help their travel and will ultimately reduce the rate of passersby near the danger area. This can help the situation and keep your area moving as daily life continues
Use Facebook and Twitter to spread your communication
As well as adding links to your main communications, our software lets you broadcast directly to facebook and twitter from the portal. This means you can not only add these two giant social media networks to your automated communication platform and post directly but you can also set posts and tweets to take place after a set time or trigger from your audience. With social media your message can spread quickly and with a brief sign up form you can still capture data on who has received and understood your communication which can be very important for tourists and visitors to the area who may not be on the main contact list.
Sign-up for your free trial today!
| | |
| --- | --- |
| | |
| Automate your entire campaign from start to finish with 360 Emergency Communication Automation | Design tweaking or coding is not required thanks to our gorgeous templates and simple editor |
| Extend your reach with targeted communications on Email, SMS, Voice, Fax and Social Media all from one portal | Achieve the impossible with our technology and passionate team of experts |
| Enjoy a global reach with our software, available in more than 11 languages. | Make decisions in real-time with our reporting and advanced scheduling tools. |
| Buzz 360 includes over 16 powerful tools all in one subscription | Use precisely what you need by taking advantage of our flexible pricing. |